Teaching Schedule for 800+ Commemoration ceremony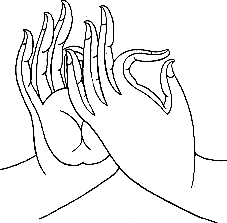 DATE
TIME
TEACCHING / INITIATIONS
BY
16. to 23.07
Annual weeklong Achi Drupbchen in old temple
800+ Special Zamabhala Drubchen in the new Bodhi Stupa
Workshop and seminar on the importance of rites and rituals, guided by Lhopon Yeshe Jamyang, as per request of His Holiness Drikung Kyagon.

July 23
Grand ceremonial reception for His Holiness
His Holiness
July 24
Preparatory Initiation of Chenrezig Wangchen (Avalokiteshvara)
14:30 Teachings on Four Dharmas of Lord Gampopa.
In evening, theatrical performance on life story of Jigten Sumgön by student groups

His Holiness

H.E. Choje Tokdan Rinpoche
July 25
Actual Initiation of Chenrezig Wangchen (Avalokiteshvara )Wangchen
His Holiness
July 26
Teachings and Empowerment of the great Yogi Melarepa
H.E Drubwang Nupa Rinpoche
July 27
Inauguration ceremony, Annual Mask dance and colorful cultural program.
In the evening candle light march for world peace

July 28
The Great Drigung Phowa-Chenmo initiation and ceremony
Long life Initiation and long life Mandala offering to His Holiness Chetsang according to the great yogi Thangthong Gyalpo tradition

His Holiness
---
Ladakh Pilgrimage Tour with H.E. Drubwang Nupa Rinpoche
29. July
Lamayuru Monastery
30. July
Alchi Monastery, Likir Monastery, overnight in Phyang Monastery
31. July
Changthang, Lunch in Tangtse, Tsong Offering at the holy Jigten Sumgon Temple and overnight in Sharchukul Monastery
01. Aug.
in the morning travel to Pangong Lake, Special Smoke offering Riwo Sangchod and Achi Sangchod will be performed.
Return to Phyang Monastery.
02. Aug.
Hemis Thiksey monastery, Shay Palace.
03.-05, Aug.
100,000 special Mani recitation retreat will be presided over by H.E.Drupwang Rinpoche at the Jokhang Temple in Leh.
07. Aug.
H.E.Drubwang Rinpoche will depart to Delhi in the morning flight.
Please  mention in your registration if you are interested to join this tour with His Eminence. It's a wonderful opportunity…